We will meet all your needs
Confidence in your partner
Why C&L Water Solutions?
We build lasting relationships to create lasting products backed by trustworthy service. We put your worries to rest by placing your needs first. Ineffective companies leave a trail of broken promises, fractured relationships, inconsistent results, and more problems for you to solve. What you do is vitally important for the American people and it demands you have the right people on the team with you. As a dynamic solutions partner we ensure effective and efficient results that allow you to enjoy what you do and who you are doing it with.
We get it – finding the right partner can be hard.
The pressure and anxiety of working with inconsistent companies will always deliver inconsistent results. We confidently join you on the journey by caring for your needs, earning your trust and relationship to bring the best solutions to any small or complex job you have.
C&L is a customer satisfaction-driven organization, with a goal of wanting to provide a superior quality product well above the client's expectations.
We had a project with high visibility to the public, a neighborhood next to an elementary school. C&L performed the job in such a professional manner that we did not receive one complaint from neighbors or the school. They worked very well with our staff and we are very pleased with the final product.
It is great to have C&L as a part of the team to come up with solutions and check constructability on some of the very challenging design projects that come our way. They have always been very professional and deliver on time and within budget. We have found ways to get projects done on limited budgets as well, so they are always creative and also refine my thoughts to make a better product in the end.
I very seldom write a letter to tell a supplier or contractor what a great job they did, but in your case, I had to let you know how I felt. Thank you for helping with our emergency in a prompt and absolutely fantastic manner. You are to be commended for your wonderful company and outstanding staff!
It is really simple to join us on the journey!
Over the last four decades, C&L Water Solutions has witnessed our clients passion and determination to provide the best service to their cities and stakeholders. They do this by trusting companies like C&L Water Solutions to provide reliable water and sewer infrastructure. Countless simple and complex projects with water and wastewater districts and municipalities have shown us that having a dynamic partnership delivers trustworthy and consistent service that will stand the test of time. At C&L Water Solutions our bottom line is valuing people and putting their needs first. Maintaining, developing, and repairing our water and wastewater infrastructure is a very difficult, stressful, and complex job. Our solutions-oriented mindset allows us to take the lead on solving your most complex problems eliminating anxiety, wasted time and wasted resources. As an industry-leading company, we pursue the most innovative and latest technology and place it in the hands of a dynamic team that Lives for Others, Loves their Work, and Leads with their Hearts.
Innovative and Cutting Edge Technology
We use the most innovative and cutting edge technology that allows us to provide the best solution to your worst problem. In over 42 years of experience our diversity allows us to: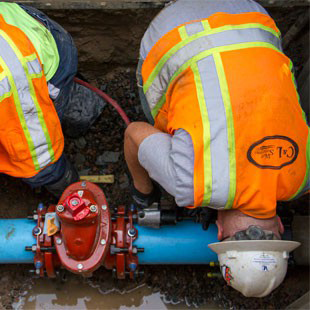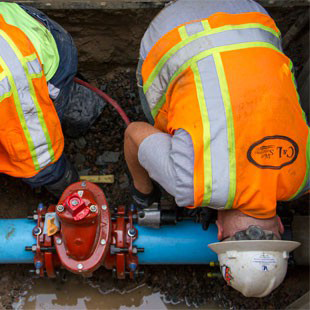 Provide necessary comprehensive preventive maintenance, installation and repair of vaults and valves, meter pits, water main and sewer lines.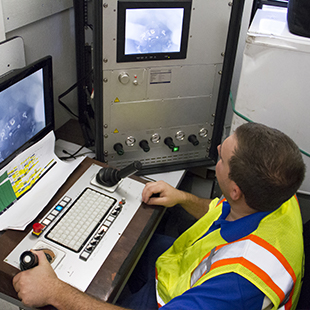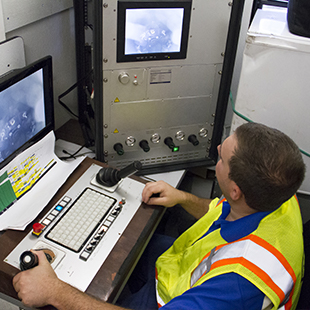 Innovative trenchless technologies ranging from slip lining, UV curing and Manhole Rehabilitation.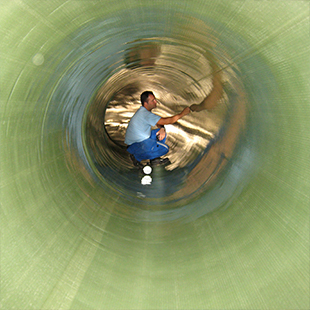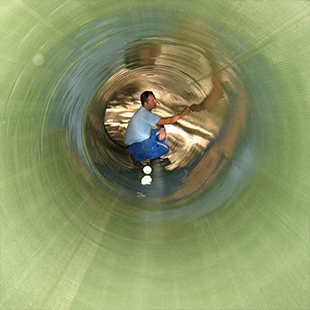 Our open cut division works with small to large diameter pipe with ranging diameters and detailed and deep excavations.
Maintenance
Preventive maintenance is a must for every Water & Sanitation District.
Trenchless Technologies
C&L strives to provide vertically integrated trenchless solutions to our clients.
Slip Lining
Slip liners eliminate corrosion and infiltration issues.
Pipe Bursting
Pipe bursting is an ideal method for replacing pipes that are not candidates for Cured-In-Place-Pipes.
UV Cured CIPP
Rehabilitate your sewer system with the most sophisticated technology available.
Tap Rehabilitation
C&L Water Solutions, Inc. offers various different tap rehabilitation methods.
Manhole Rehabilitation
Work with a company and manufacturer that fully understands concrete corrosion.
Excavation
C&L Water Solutions offers an extensive open cut excavation division.